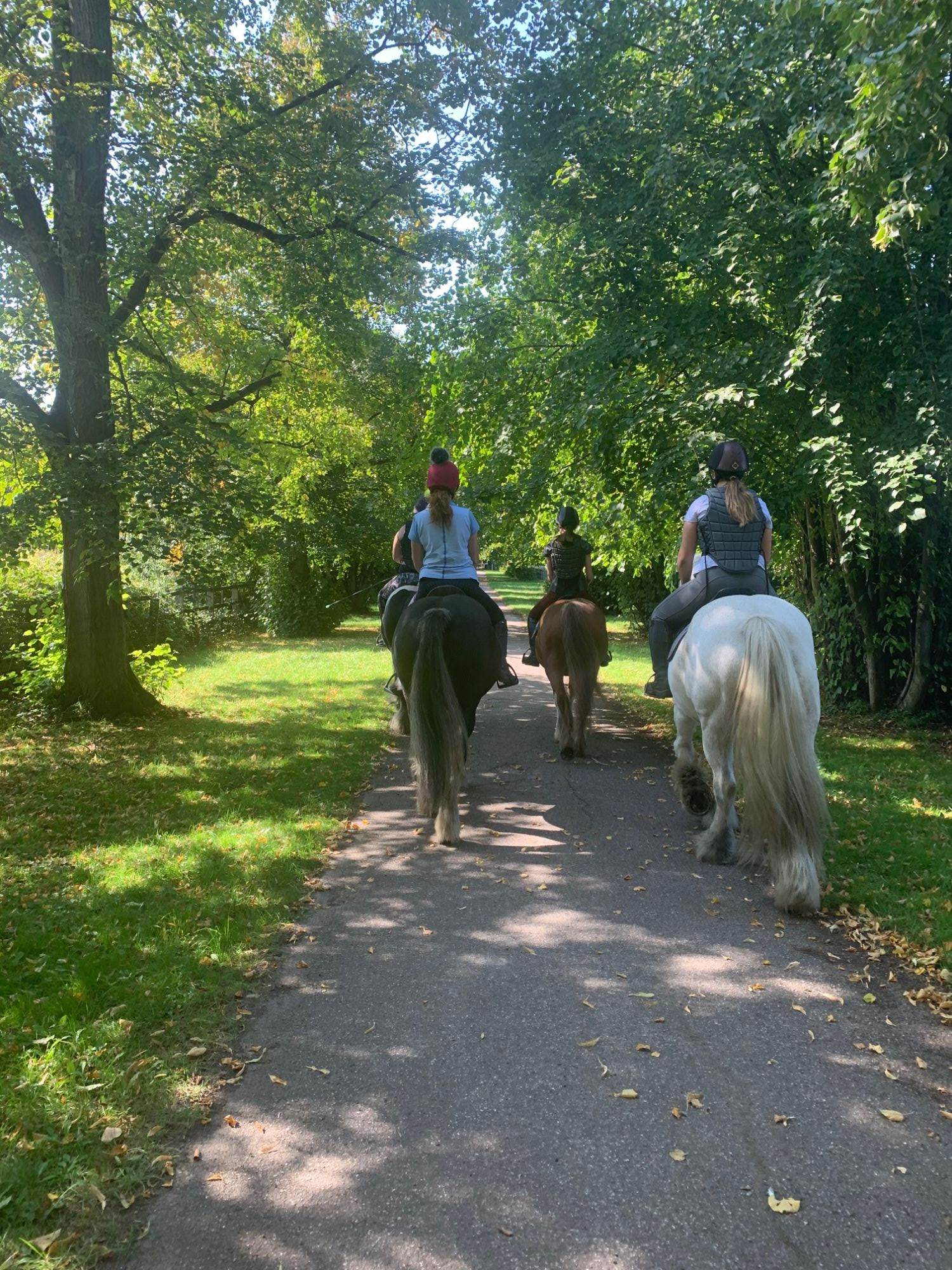 COVID-19 Policy:

We have taken the time to ensure we have thought about how we can set things up to keep both our staff and clients safety top of mind at all times. Please see below for current policy which you must agree to adhere to.

• We will be wearing masks to check girths and stirrups and will ask the rider to look the other way whilst we do so. We will then maintain 2 metre social distancing throughout the lesson unless your child requires leading, for which we will again wear a mask for. Please note that for lead rein lessons the children will take it in turns to trot as only the instructor can do this with their mask on and we are not asking our helpers to do this.
• Please ensure you bring gloves with you.
• Please ensure you have your own hat as we don't really want to use our hats on multiple people.
• We will have the gate open for you to ensure no-one needs to use the keypad
• We will ask that you drive in and park in the allocated client car parking space which is on the far side of the school gate. It will be sign posted and have space for 2 cars. If you arrive early for your lesson and the client before you is still there you must remain in your car until they have got into theirs.
• Please wait for the instructor to call you over and into your lesson – wait outside but by your car until they do.
• We ask that all clients are punctual for their lessons as we cannot run over on time.
• Please ensure you sanitise your hands on arrival (with your own is fine!) without needing to enter the yard. We will also have some latex gloves there in case you forget yours.
• Please once again sanitise your hands and then get straight back into your car.
• Clients are not permitted to enter the yard and we must stress that there is no use of the toilet unless absolutely necessary, so please ensure you allow for this before you come!
• We ask that only one parent attend where possible and siblings must remain in the car.